Exceptional results every visit
Blue Wave Commercial Cleaning Services is a 100% Maritime owned and operated company . Providing commercial and industrial cleaning services across a number of sectors, we guarantee consistent, high quality results. Your satisfaction is our top priority, which is why we don't just aim to meet your expectations, we aim to surpass them!
Our mission is to provide consistent, high quality commercial cleaning services to our valued customers throughout the Maritime Provinces. We strive to be best in class through the eyes of our employees and customers.
Establishing ourselves as the leading commercial cleaning company in the Maritime Provinces by providing consistent, high quality work, operating with trust and integrity and delivering value-added solutions for our customers.
Maintaining the highest standards with customers, team members and the community. Our core values are honesty, integrity, trust, respect and teamwork.
Frequently Asked Questions
Q: How do you ensure quality?
We use a number of methods to ensure customers receive consistent quality commercial cleaning services. Each of our accounts has a dedicated 24/7 account manager that stays in touch and performs regular inspections. Our cleaning technicians receive ongoing training on proper cleaning techniques, customer relations and safety.
Q: Are you insured and bonded?
Yes. Fully insured and bonded, we take your trust and security very seriously. Each employee is carefully screened and vetted and we maintain up to date background checks and confidentiality agreements on file.
Q: Are you covered by WCB?
Yes. We are in good standing with the Workers Compensation Board and would be happy to provide a clearance letter.
 Q: What areas do you service?
Blue Wave Cleaning Services provides commercial cleaning services across Nova Scotia and New Brunswick. With offices in Halifax and Moncton and a number of satellite offices/depots we have the ability to provide service across the Maritime Provinces.
Q: Are you a local company?
Yes. We are a 100% Maritime owned and operated company that believe in strengthening our community and growing the local economy. Whenever possible we buy local and support other local businesses.
Q: What types of cleaning products do you use?
We only use new state of the art commercial cleaning equipment and environmentally friendly and scent free cleaning products. We enforce WHMIS and maintain MSDS sheets on site for all of the products we use.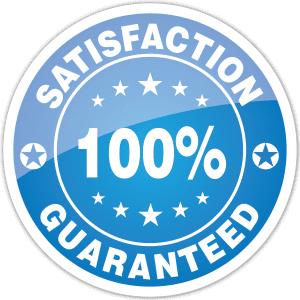 100% Satisfaction Guarantee
We are so confident in our ability to exceed your expectations that we offer an Unprecedented Service Guarantee. Contact us for details!